I think Nintendo was wrong to turn its back on the Wii Remote. Even the pointer capability alone was pretty awesome, and it was actually my favourite feature on the controller. I certainly miss the pointer for the likes of arcade gun games:
And I really liked it as way to quickly and intuitively navigate menus (although, the GamePad's touch input largely negates the pointer method of menu navigation these days):
Also, let's face it, Wii Sports was a total blast (especially Wii Bowling):
Skyward Sword was one of the best executions of motion control to date (although, playing games in VR with the HTC Vive's fully-tracked motion controllers or the Oculus Rift's Touch controllers is about it wipe it off the face of the planet in terms of motion control precision and responsiveness):
Nintendo created a motion control revolution with the Wii Remote a generation ago, and then basically abandoned it in the next generation.
At this point, Nintendo has so many different controllers and controller configurations that I don't know how it goes forward with a new console without leaving some of them behind, and I think that's a bad thing any way you look at it.
And it keeps adding more to the mix (although, some of the extra controllers do at least serve the same basic functions as others, so they're really just optional):
It really is a pretty crazy situation to be in though.
This is part of the genius of what Sony and Microsoft have done by basically keeping the same standard controls in-the-box from generation to generation, while offering stuff like Move and Kinect as optional but largely ignorable extras:
You know that when you buy a PS4 or Xbox One console the controller in the box basically has you sorted for pretty much every game coming out on the system—without compromises. And it's almost certain both companies will carry those general designs into the next generation too.
At this point, I wonder what does Nintendo do with NX's controller that basically isn't going to either end up disappointing a whole section of previous-gen Nintendo gamers or making all its various control solutions even more fragmented and convoluted.
This is why I thought about NX the way I did when I came up with my own idea of what it could be a while back, and why I tried hard to come up with a solution that basically incorporates as many of Nintendo's older controller variations as I could manage in a relatively simple form factor (requiring as few additional controllers as possible):
http://www.inceptional.com/2015/06/26/heres-the-gist-of-my-idea-for-nintendos-nx/
I honestly tried to think about every aspect of the console when coming up with my NX concept, beyond simply thinking it would be cool to combine Nintendo's home consoles and handhelds into one super device. But, it was a lot of work trying to make a single Nintendo console that respected all of those that had come before it.
It's a shame it's come to this, because Nintendo has created a bunch of great controllers over the years—some of them literally defined the majority of standard inputs on modern gamepads as we currently know them—but in recent times its got into a habit of somewhat sacrificing the old for the new (and sometimes it can be due to missing one small but important feature), instead of making the new incorporate and embrace the old too.
And, if these supposed leaked NX controller images are even close to the real thing, I really do worry about Nintendo's controller solutions going forward: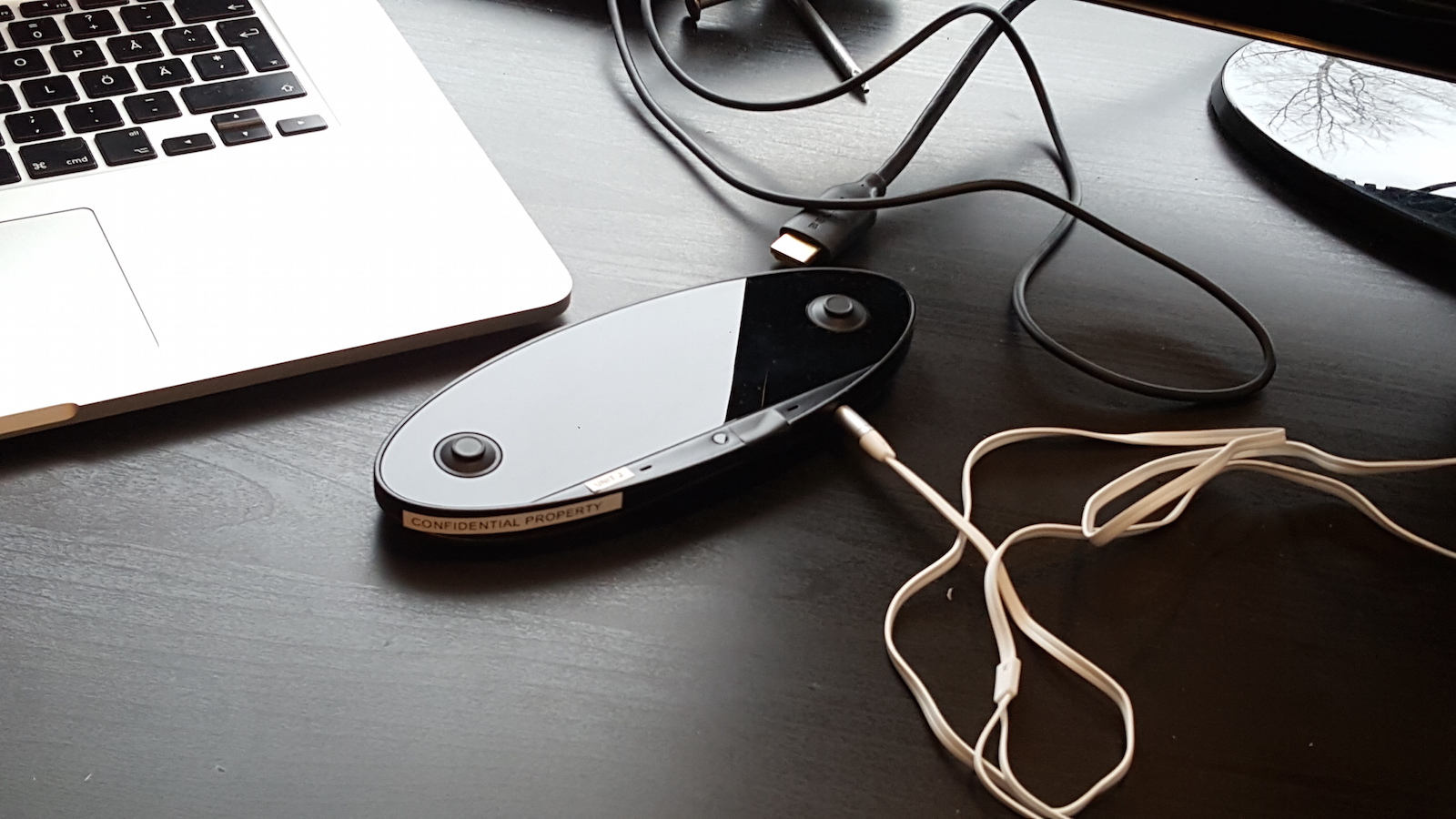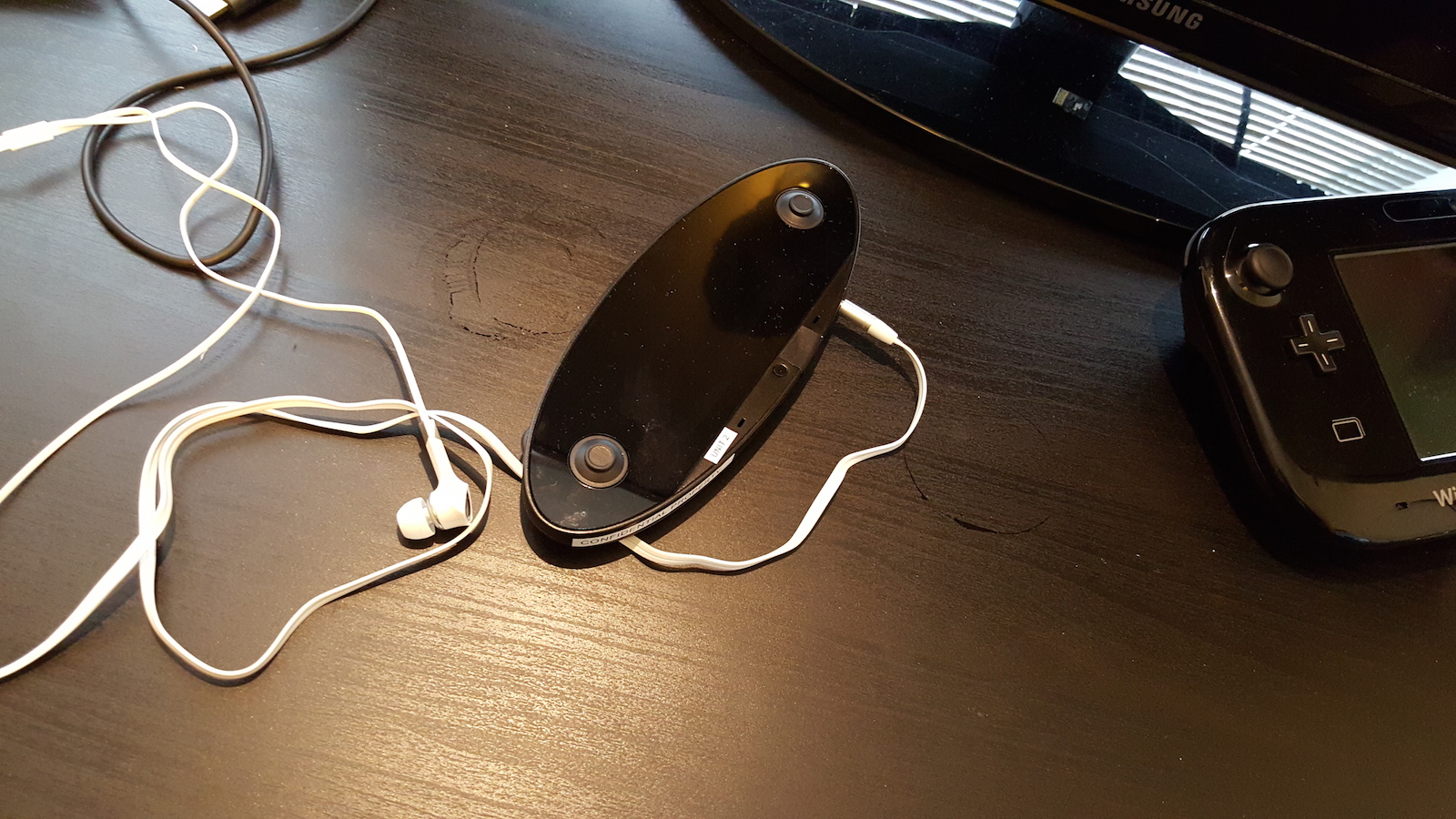 I hope we don't lose the Wii Remote and motion controls entirely going forward with the NX, but I fear that's maybe exactly what Nintendo is likely to do at this point in time. Maybe I'm wrong and Nintendo has it all figured out, in ways I simply couldn't imagine, but somehow I doubt it.
There's still a chance, however, that the NX will blow my mind and get me just as excited as the very first time I saw the Wii Remote in action (all those possibilities):
I live and wait in hope. . . .
But, here's the grand irony of it all: VR, the most exciting new technology in generations (paradigm shifting even), that can allow gamers to play both traditional and fully motion controlled games to a degree of precision and accuracy that surpasses even what Nintendo achieved with Wii MotionPlus (and the Wii U too, if we ignore the touchscreen stuff for a moment), is the one technology that Nintendo doesn't even seem particularly interested in right now—yet, it's the one technology solution that could effectively combine all of its past and future controllers into one unified system and, just like the Wii, create another gaming revolution (the likes of which we've never seen before).
VR can do motion controls (motion controls you wouldn't believe):
It can do the games of old (and/or more traditional):
It can do games and experiences that are totally new:
It can even go beyond games entirely and cross into entertainment, education, social, and more:
Funny how Nintendo totally didn't see this particular revolution coming, it seems.