EVE Gunjack
"Step into the boots of a gunjack, a lone gunner with an impossible job: shoot everything that moves. Jack into your turret, power up your guns, and defend your mining platform from deadly waves of enemy ships determined to blast you and your crew into oblivion."- Website
Herobound: Spirit Champion
"Herobound is a Virtual Reality Action/Adventure game where you control a little goblin dude in a quest to save the world." – Website
Keep Talking and Nobody Explodes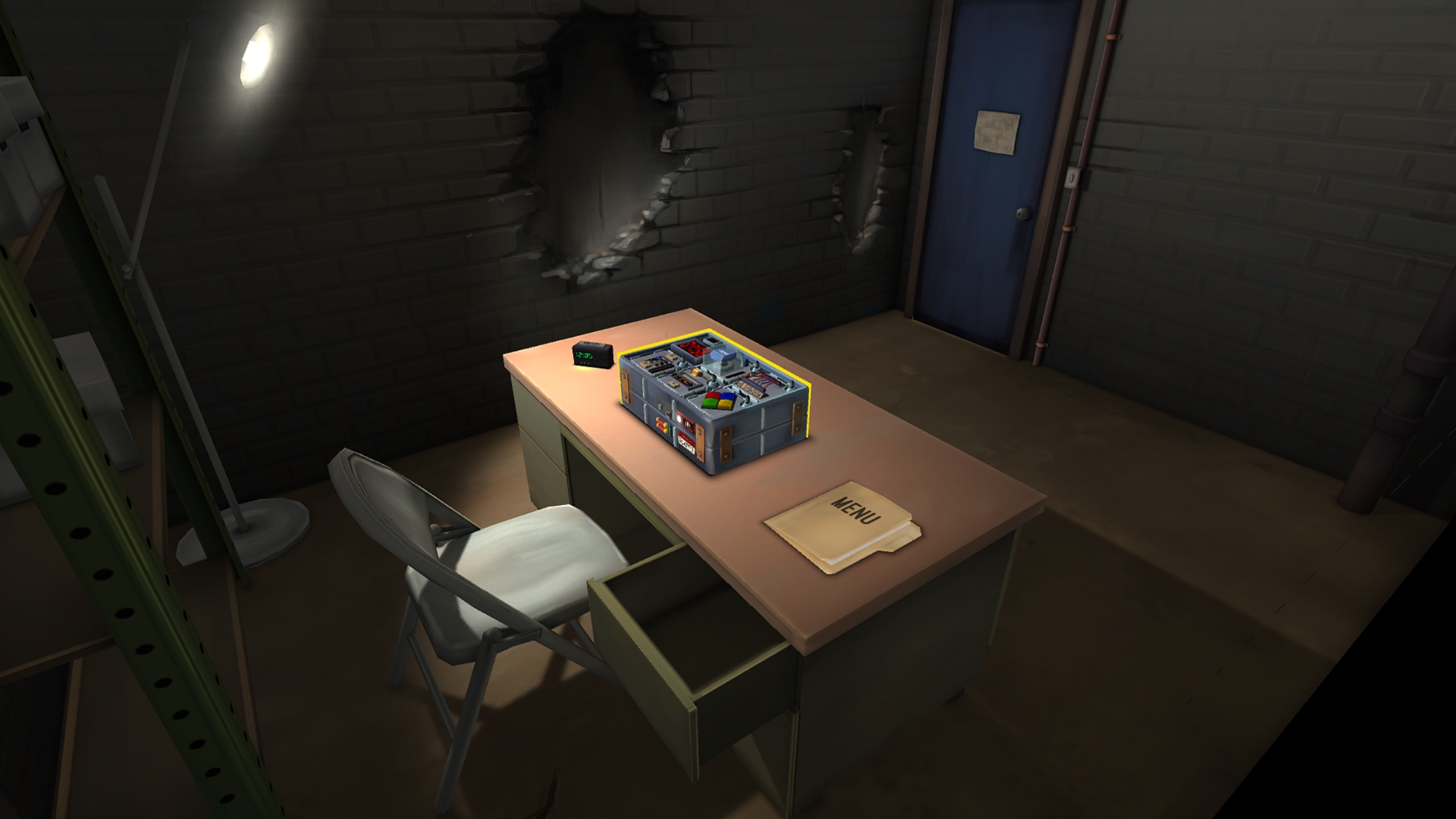 "One player is trapped in a virtual room with a ticking time bomb they must defuse. The other players are the "Experts" who must give the instructions to defuse the bomb by deciphering the information found in the bomb defusal manual. But there's a catch: the experts can't see the bomb, so everyone will need to talk it out – fast!" – Website
Lucky's Tale
"Lucky's Tale is a delightful platforming adventure game designed exclusively for the Oculus Rift. Join Lucky as he runs, jumps, climbs and spins his way through bright, colorful worlds filled with thrilling challenges, wacky creatures, and all the shiny things a little fox could ever want!
Built from the ground up for virtual reality, the game invites you to step inside a vibrant, living world like never before. Whether you're racing with Lucky through lush trees, dodging swamp pits, battling menacing bosses, or mastering mini-games, you'll feel like you're really there thanks to the magic of VR.
One of gaming's most beloved genres has found a new home. Lucky's Tale is platforming the way it was always meant to be." – Website
Omega Agent
"Omega Agent is our brand new VR-only game. Set on a remote island training facility for cold-war super-spies, Omega Agent sees the player strap on a prototype nuclear-powered jetpack and blast around an open world city filled with daring missions and breath-taking events in an attempt to graduate as the ultimate elite spy, the 'Omega Agent'.
At first contact we found VR an awe-inspiring tech, so in designing our first game for it we wanted to stay true to the spellbinding nature of Virtual Reality yet simultaneously prove that VR and excitement can go together very well indeed. We took a lump of Pilot Wings playability, a spoonful of classic Bond-movie attitude, added a dash of The Jetsons for visual flair and created a game which we hope celebrates old-school values like great controls and simple yet striking visuals in a playful 1960's environment." – Website