If any of you guys and girls grew up playing video games in the UK in the early '90s you'll no doubt remember the classic and seminal video game magazine that was Mean Machines, which originally started life as a dedicated console-only section in the similarly awesome Computer & Video Games magazine (C&VG/CVG)—the first dedicated games mag in the UK—that had focused mostly on PC gaming until that point (covering the older 8-bit systems like the Commodore 64, ZX Spectrum, Amstrad CPC and newly emerging 16-bit computers (the Atari ST and Commodore Amiga).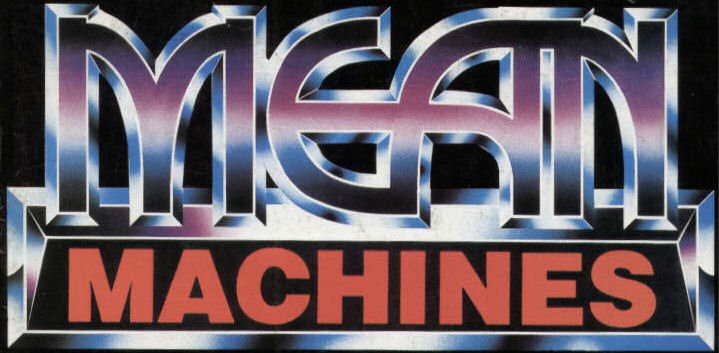 When Mean Machines broke onto the scene as its own dedicated console magazine—initially covering the NES, Master System, Mega Drive, and GX 4000  but later adding the SNES, Game Boy, Game Gear, and dropping the GX 4000—it quickly became one of the greatest sources of video gaming news and reviews you could find anywhere.
The magazine only ran for two years in its original format—Mean Machines was eventually split into two separate magazines, a dedicated Nintendo magazine called Nintendo Magazine System and a Sega focused magazine titled Mean Machines Sega—but what a run it had, and what seminal games it covered in that time: Genuine classics like Super Mario Bros. 3, Super Mario World, Contra III: The Alien Wars, Gynoug, A Link to the Past, Sonic the Hedgehog,  F-Zero, Streets of Rage, Thunder Force 4, Super Ghouls 'n Ghosts, Street Fighter II . . .
I also really loved the magazine's review format too, where you got the standard review text but also the opinions of two different writers/gamers for the mag on each game (with custom drawn avatars next to their comments and specific to most reviews to boot), as well as a crap-load of in-game images, usually a large piece of sweet game artwork/illustration on the page(s), and a brilliant scoring system that was succinctly broken down into Presentation, Graphics, Sound, Playability, Lastability, and Overall—all great stuff:
Most of the big-gaming-site reviews these days only provide you with the opinion of one writer/gamer and a single overall score at the end (with maybe a couple of positives and negatives listed next to it at best). And there's usually not many screenshots either (unlike the Mean Machines reviews where there was always plenty of pics to enjoy), despite the Internet being perfect for posting loads of high quality images. But, at least we can watch gameplay footage online now, which is a major bonus. Still though . . .
Here's a bunch of Mean Machine magazine covers too, just because I still like looking at the lovely imagery on them:
I regularly visit the Mean Machines Archive online to check out the old issues in PDf format and recall some of the great childhood memories that I have of those times. But, I just realised I haven't really told you guys about the magazine much (I mentioned it briefly in maybe in one article), so I just figured I'd give it its due now. Hopefully some of you guys loved/love the magazine just as much as me and we can share in the joy of its memory and live in awe of its awesome legacy. 😀